We help build solutions that will unlock the full potential of your business
Reach Out
Feel free to connect with us on email at sales@quicsolv.com  or call us at 91-20-48602420 and clarify your questions and know more about our solutions.
ISaE  integrates the hardware and software components to built end to end systems
Connectivity
The device connectivity is based on Bluetooth Low Energy. Bluetooth Low Energy technology operates in the spectrum range of general Bluetooth (the 2.400–2.4835 GHz ISM band). The difference is that it uses a different set of channels in place of the classic 79 1-MHz channels, it uses the 40 2-MHz channels.


Devices
The hardware devices provided as part of the solution are the People Tags, Asset Tags, Gateways. These are provided based on the wifi and BLE connectivity. These devices communicate with each other using communication gateways.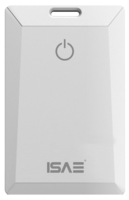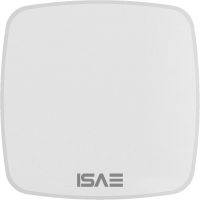 Software
ISaE Connect 
This forms the middle-ware that works to integrate the internet of things devices and the communication between the devices. This ensures that the communication is properly handled so that there is no messages that get lost in between.
ISaE Intelli-Sys
This is the core application which acts as the Central hub controls the communication, the rules that govern and additional intelligence in to providing exceptions by analyzing the data stream.
Mobile Applications
Mobile applications form the heart of service delivery platforms these days. We provide a wide range of services that will help your business bring in edge
Native iOS, Android applications
Native applications provide the best of the platform features and we have experts with rich experience in developing them
Hybrid React, Ionic applications
The hybrid platforms are being used for quick MVP, short goto Market strategies. We have worked and can deliver this advantage
Integration Mobile applications
Applications these days also work with service deliveries using third party apis, we have experience developing such apps where we have integrated with IoT platforms, SIP Api etc so provide value added solutions.
Consulting
Our experts will help provide solutions that best suit your business and expectations. Additionally we can develop customized applications which can tap in to your implementations to provide specific worflows based on the data.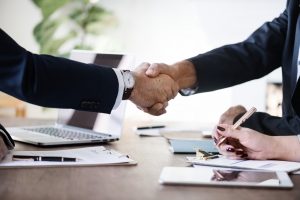 Our Testimonials
First off let me say.... I have been thrilled with you and your team. You guys have proven to be the real deal. Exhibiting Honesty, Integrity, Professionalism, Courteousness, Genius, Patience,accommodating to just name a few of the ways I view you. You have been a real pleasure to work with. I tell everybody that I discuss the internet & web projects with, about you and tell them how great you guys are.

I am very pleased with your output. The work of you and your staff has been punctual and accurate. Your reporting and communication have been top notch. I've been especially pleased with your ability to figure out the coding of our Miva shopping cart and come up with creative and efficient solutions to our programming issues. Thanks for your excellent performance and reliability.

We want to thank all of you for the great work you have done in helping us to create this application, and that you should be proud of what we have accomplished together. We look forward to working with more of you in the future as we expand the system to add new schools and features. We also hope to visit India sometime and meet all of you personally. Wish you all the best

"Unlike many development firms, QuicSolv offers a team of "thinkers" - not just "doers". Their professionalism, attention to detail, and organizational abilities far exceed any other group I've worked with in the past 5 years. After completing and delivery multiple projects together, I continue to confidently recommend QuicSolv to those looking to build great web applications."

The credit really goes to Rajiv and the QuicSolv team who have demonstrated great reactivity and flexibility.

I am grateful that Marvin, Marla and your Team have developed a close working relationship during the process. We would like to personally thank QuicSolv for delivering what sounds like a complete UI including some additional contemporary versions. As it relates to the UI, it feels like QuicSolv is delivering WINS a "Baker's Dozen". Thank you!

We had a significant and urgent request that came through this morning. Thank you and the team for responding to the banner removal. After the banner was removed, a contract for 15 new schools was signed! If it had not been removed our partner threatened to pull x2VOL from his offering. It was a tough situation so please thank the team for removing the banner from the home page. I know that this caused a delay in other items but I appreciate the response.