About
We believe in providing solutions for the business that not only help businesses improve operational productivity but also attain a great deal of savings through a lower total cost of ownership. We have achieved more than 180 successful deliveries because of our high level of architectural planning, standard development processes and thorough testing. That is the reason our clients call us the one-stop-shop
While we have worked on an array of different projects, one of the most important value that our clients have benefitted from, is the ability to understand and interpret business requirements into technology. This has helped our clients to build applications and mobile apps that are scalable, robust and easily maintainable as each delivery is followed with proper documentation and training.
Our enterprise projects are mostly based on CLOUD, SAAS, Multi tenancy, SERVER FARM etc. We not only are experts in building scalable applications, but also have the necessary capability in helping our clients maintain and manage them on cloud servers like Amazon AWS and Azure. These servers have capability for database replication, server extensions and Disaster Recoveries
If you like to know more of any of our capabilities described above or for the ones that we have not covered in this short description, please feel free to reach out to us.
Our Vision & Mission
Our Vision
We will deliver high-end IT-consulting solutions and technologies, in close association with our customers and in a joyous environment for our people.
Our Mission for the year 2023-24
To achieve $50 million in revenue.
To grow to 500 people in strength.
Have 80% sales from repeat customers.
To achieve CMMI(Capability Maturity Model Integration) level Certification.
CSR Activities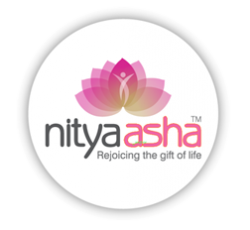 Our markets
Innovation
Action
Accountability
Joy
QuicSolv is a dynamic IT services company. We build advanced solutions for all kinds of industries. Combining domain knowledge with offshore cost advantages and resource flexibility, QuicSolv develops industry-defining applications. This ensures that our clients get the highest quality of service. That is why we offer competitive pricing and agile project development models.
QuicSolv is your perfect stop if you are ready to go the extra mile and work with a dream to be the best.
Couple more reasons for choosing QuicSolv:
Over two decades of experience
Local account management office and support in countries like US, UK, etc.
Ability and experience in working near-shore, on-shore and offshore
Consistent record of repeat customers and referrals.
Many clients rescued from their past bad outsourcing experiences
Transparent and effective project management
Regular reviews and reports to clients
Direct access to engineers
Senior talent to support complex technology architecture
Daily 3 to 4 hours overlap with Client teams
SLA based pricing
Competitive rates with best quality resources
Highly secured development/ Test environments
Complete IP/HIPPA protection
Consulting experience with fortune 500 companies
Words from clients
First off let me say.... I have been thrilled with you and your team. You guys have proven to be the real deal. Exhibiting Honesty, Integrity, Professionalism, Courteousness, Genius, Patience,accommodating to just name a few of the ways I view you. You have been a real pleasure to work with. I tell everybody that I discuss the internet & web projects with, about you and tell them how great you guys are.

I am very pleased with your output. The work of you and your staff has been punctual and accurate. Your reporting and communication have been top notch. I've been especially pleased with your ability to figure out the coding of our Miva shopping cart and come up with creative and efficient solutions to our programming issues. Thanks for your excellent performance and reliability.

We want to thank all of you for the great work you have done in helping us to create this application, and that you should be proud of what we have accomplished together. We look forward to working with more of you in the future as we expand the system to add new schools and features. We also hope to visit India sometime and meet all of you personally. Wish you all the best

"Unlike many development firms, QuicSolv offers a team of "thinkers" - not just "doers". Their professionalism, attention to detail, and organizational abilities far exceed any other group I've worked with in the past 5 years. After completing and delivery multiple projects together, I continue to confidently recommend QuicSolv to those looking to build great web applications."

The credit really goes to Rajiv and the QuicSolv team who have demonstrated great reactivity and flexibility.

I am grateful that Marvin, Marla and your Team have developed a close working relationship during the process. We would like to personally thank QuicSolv for delivering what sounds like a complete UI including some additional contemporary versions. As it relates to the UI, it feels like QuicSolv is delivering WINS a "Baker's Dozen". Thank you!

We had a significant and urgent request that came through this morning. Thank you and the team for responding to the banner removal. After the banner was removed, a contract for 15 new schools was signed! If it had not been removed our partner threatened to pull x2VOL from his offering. It was a tough situation so please thank the team for removing the banner from the home page. I know that this caused a delay in other items but I appreciate the response.
Meet our team
Riyaz Lakhani

CEO & Director

Riyaz is responsible for defining QuicSolv Technologies' technology and customer acquisition strategy across three continents. He is the champion for new technology adoption and incubation of customer centric new projects.
Riyaz's vision and passion have been integral to QuicSolv's leadership in key focus verticals and in building the company to one of the world's most reputed technology services provider for the health care and finance industries.
His contributions have been pivotal in building strategic partnerships leading to a strong and prestigious customer base. He has set a standard of excellence in the areas of international operations and integration. His keen observation and open mind have contributed greatly to QuicSolv's growth as a company. His exceptional people skills and sincerity has worked wonders in diverse cultural geographies
Abhijit K

CBO

Abhijit is highly qualified executive of QuicSolv who brings to the table huge experience and expertise in insurance for India, MEA & European markets. He is a proud alumnus of National Law School, Bangalore and IIM Bangalore. Being MBA in Insurance and Fellow of Insurance Institute of India with specialization in General Insurance, he has been associated with many General Insurance industry players in India and overseas. Abhijit is known for his Innovative mindset, Technology Driven approach and exceptional Business acumen. He has been managing the Business Operations across all the verticals with great success.

Amitabha Mitra

Head Claims

Amitabha has had a long and successful career in the BFSI (Banking, Financial Services, and Insurance) industry, with a particular focus on the insurance domain. His experience as a mentor and faculty member suggests that he also has a passion for teaching and sharing his knowledge with others. As a Deputy General Manager, Amitabha has a wealth of experience in managing people, processes, and projects. His in-depth knowledge of the insurance domain and ability to add value to processes can help streamline operations and improve outcomes. Amitabha's diverse background and extensive experience make him a valuable asset to any organization operating in the BFSI industry or seeking to expand their knowledge in this area.

Praveen Yadav

Chief Mentor

Mr Praveen Yadav is the Chief Mentor assigned since Oct 2022 at QuicSolv. He holds Masters in Business Administration in Marketing. In his stupendous career spanning over 2 decades he has established , nurtured and ensured growth of MDIndia Health Insurance TPA Pvt. Ltd. for over 21 yrs as Chief Administrative Officer. He has also been director with MDIndia Healthcare Networx and has seen its overall growth as an able partner for Healthcare Delivery, Risk Management and Wellness Services across India. He has astute business sense , people management and proven track record of Project Turn around. He has been member of a number of Govt. Task Force for Healthcare & Insurance such as Terms of Reference Committee for RSBY, CMCHIS etc. He has been a Guest Faculty at premiere institutes of India such as National Insurance Academy etc. He is known for his active role in Preferred Provider Network concept establishment by GIPSA and has ensured its success with overall improvement in customer satisfaction and claims control.

Pradeep Sahoo

CTO

Pradeep started his career in 2005 and thus carries with him valuable experience of 10+ years. A champion in his domain and has hard core expertise in Microsoft technologies. As a Senior, he has displayed enormous leadership skills and played mentor to many in his team since the time he became part of the QuicSolv family in 2011. With his love to discover new horizons he is fond of accepting challenges and setting benchmarks. He has passed on his inter personal skills to his fellow workers and set new trends in demonstrating adaptability and responsibility in versatile situations. A true leader and a man of few words he leads his path with action

Vikas Somani

Sr. Technical Lead

Vikas completed his B.E. in Computer Science in 2006. With his attitude of never letting up on tasks until they are completed, and persistence in following up on issues, he has been instrumental in ensuring the qualitative aspects of the projects in the company. He has successfully handled more than 100 projects of the company with more than 60 resources so far in his 15+ years of experience. In his leisure time you will always find him in solving Math Puzzles in a magical way. He believes in a few basics principles viz. Do your job in time; Take Ownership of everything you do; Keep 'never back down' attitude towards your work; Keep your client's satisfaction at the top priority; Always spread goodwill around & Do not let anybody lose trust in you.

Karim Lalani

Lead System Admin

Karim is a versatile person with Masters in English Literature, Certified Microsoft Professional for System Engineering and Cisco Certified Network Analyst. With his vast and diversified experience he joined QuicSolv in 2007. He is a real tech savvy and loves to know about latest technological happenings in world. He has handled different critical projects in Network Administration and Remote control applications. He also loves to spend his leisure time in sketching and listening soft music. He believes in- "Only those who attempt the absurd can achieve the impossible."

manoj thombare

Lead Accounts

Manoj completed his post-graduation in the year 1999 with accounts as his key subject. He has hands on experience on Financial Planning & Accounting. With his vast experience in different industries including IT- Consulting & different CA Firms, he joined QuicSolv in the year 2011.
He is simple, calm, open minded and enjoy learning new things. Believes in, Action speaks louder than words. Even though he is an accounting mind, he loves cricket and making new friends.

Richard Andrus

Senior Director - Sales

Richard has over 25 years of Executive Sales Leadership, Business Development and Direct & Channel Sales experience in the computer software industry. Richard is disciplined in executive sales leadership, account development and process excellence with B2B, Integration and Application sales models serving Enterprise, Mid-Market and Global market spaces. Throughout his career, Richard has been an over-achiever, self-starter and dynamic leader. Richard has a proven track record of success selling to world-class organizations and is proficient in negotiation of multi-million dollar enterprise-wide contracts at the C-Level Executive.

Prior to Back Office Geeks, Richard worked in partnership with SearchForecast, a Bay Area marketing firm, to develop SKUmatic, a web application that published product catalogs in Facebook. Richard held sales, marketing and product management positions with technology companies in Silicon Valley including XO Communications (a nationwide telecommunications and hosting services firm) and GTE Internetworking, one of the primary companies involved in the creation of the Internet.

Arpit Sharma

Business Success Manager

Arpit comes with 7+ years of experience in the insurance and e-commerce sectors, having worked with SBI-Life, India's first life insurance company and Sulekha.com along with expertise in managing business development and operations in various Banca assurance channels. In 2015, he completed his PGDM in Marketing and Information Technology. Prior to that, he graduated in B.com from Jiwaji University, Gwalior. He is passionate about his work and believes in creating a lively working culture where each member of the organization contributes to the best of their ability. He is an ardent follower of art and culture and loves exploring new places.

Umesh Agashe

Senior Manager - Human Resources

Umesh started his career in 2007 as an HR Professional and thus carries with him valuable experience of 14+ years. A champion in his domain and has hard-core expertise in Human Resource Management. As a Senior, he has displayed enormous leadership skills in companies like Persistent Systems, Tech Mahindra, Inteliment Technologies and played mentor to many in his team. With his ambition to discover new horizons, he is fond of accepting challenges and setting benchmarks. With excellent interpersonal skills, he has been able to handle various situations in a very unique manner. He is fond of connecting to people and is a true professional when it comes to handling his profile.

Sajid Khetani

Advisor - Strategy & Innovation

Sajid is a Business Design and Innovation Strategy practitioner. He is the founder of Le Monturé Strategy, a boutique innovation and strategy consulting firm that designs business and innovation strategies at the confluence of domain expertise, understanding of consumer mindset and opportunity building through strategic foresight.
He has in-depth cross-domain experience spanning over two decades across Fortune 500 and startups alike. He has led engagements with companies such as Google, Samsung, BPCL, Mahindra Group, Aditya Birla Group, Business Finland, German Entrepreneurship and Virtua Research.
He is a post-graduate in finance and an alumnus of the University of Wales.

Anand Kulkarni

Sr. Manager Operations

After completing his specialization in Banking and Finance, the next two and half decades, Anand spent working in the BFSI segment. He played a very important role during demonetization at Axis bank where he set up the process of money exchange that got propagated to hundreds of branches across the country. Armed with certifications from IRDA, AMFI and IIBF, he has taken up the role of a Senior Manager Operations at QuicSolv. Apart from great process governance and a polite nature, Anand is very aggressive when it comes to giving the customer a great experience.