About
We believe in providing solutions for the business that not only help businesses improve operational productivity but also attain a great deal of savings through a lower total cost of ownership. We have achieved more than 180 successful deliveries because of our high level of architectural planning, standard development processes and thorough testing. That is the reason our clients call us the one-stop-shop
While we have worked on an array of different projects, one of the most important value that our clients have benefitted from, is the ability to understand and interpret business requirements into technology. This has helped our clients to build applications and mobile apps that are scalable, robust and easily maintainable as each delivery is followed with proper documentation and training.
Our enterprise projects are mostly based on CLOUD, SAAS, Multi tenancy, SERVER FARM etc. We not only are experts in building scalable applications, but also have the necessary capability in helping our clients maintain and manage them on cloud servers like Amazon AWS and Azure. These servers have capability for database replication, server extensions and Disaster Recoveries
If you like to know more of any of our capabilities described above or for the ones that we have not covered in this short description, please feel free to reach out to us.
Our Vision & Mission
Our Vision
We will deliver high end IT-consulting solutions and technologies, in close association with our customers and in a joyous environment for our people.
Our Mission for the year 2018-19
To achieve $50 million in revenue.
To grow to 500 people in strength.
Have 80% sales from repeat customers.
To achieve CMMI(Capability Maturity Model Integration) level Certification.
CSR Activities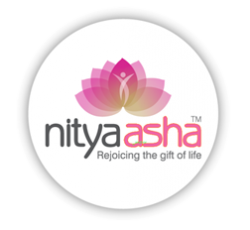 Our markets
Innovation
Action
Accountability
Joy
QuicSolv is a dynamic IT services company. We build advanced solutions for all kinds of industries. Combining domain knowledge with offshore cost advantages and resource flexibility, QuicSolv develops industry-defining applications. This ensures that our clients get the highest quality of service. That is why we offer competitive pricing and agile project development models.
QuicSolv is your perfect stop if you are ready to go the extra mile and work with a dream to be the best.
Couple more reasons for choosing QuicSolv:
Over two decades of experience
Local account management office and support in countries like US, UK, etc.
Ability and experience in working near-shore, on-shore and offshore
Consistent record of repeat customers and referrals.
Many clients rescued from their past bad outsourcing experiences
Transparent and effective project management
Regular reviews and reports to clients
Direct access to engineers
Senior talent to support complex technology architecture
Daily 3 to 4 hours overlap with Client teams
SLA based pricing
Competitive rates with best quality resources
Highly secured development/ Test environments
Complete IP/HIPPA protection
Consulting experience with fortune 500 companies
Words from clients
First off let me say.... I have been thrilled with you and your team. You guys have proven to be the real deal. Exhibiting Honesty, Integrity, Professionalism, Courteousness, Genius, Patience,accommodating to just name a few of the ways I view you. You have been a real pleasure to work with. I tell everybody that I discuss the internet & web projects with, about you and tell them how great you guys are.

I am very pleased with your output. The work of you and your staff has been punctual and accurate. Your reporting and communication have been top notch. I've been especially pleased with your ability to figure out the coding of our Miva shopping cart and come up with creative and efficient solutions to our programming issues. Thanks for your excellent performance and reliability.

We want to thank all of you for the great work you have done in helping us to create this application, and that you should be proud of what we have accomplished together. We look forward to working with more of you in the future as we expand the system to add new schools and features. We also hope to visit India sometime and meet all of you personally. Wish you all the best

"Unlike many development firms, QuicSolv offers a team of "thinkers" - not just "doers". Their professionalism, attention to detail, and organizational abilities far exceed any other group I've worked with in the past 5 years. After completing and delivery multiple projects together, I continue to confidently recommend QuicSolv to those looking to build great web applications."

The credit really goes to Rajiv and the QuicSolv team who have demonstrated great reactivity and flexibility.

I am grateful that Marvin, Marla and your Team have developed a close working relationship during the process. We would like to personally thank QuicSolv for delivering what sounds like a complete UI including some additional contemporary versions. As it relates to the UI, it feels like QuicSolv is delivering WINS a "Baker's Dozen". Thank you!

We had a significant and urgent request that came through this morning. Thank you and the team for responding to the banner removal. After the banner was removed, a contract for 15 new schools was signed! If it had not been removed our partner threatened to pull x2VOL from his offering. It was a tough situation so please thank the team for removing the banner from the home page. I know that this caused a delay in other items but I appreciate the response.
Meet our team
Riyaz Lakhani

CEO & Director

Riyaz is responsible for defining QuicSolv Technologies' technology and customer acquisition strategy across three continents. He is the champion for new technology adoption and incubation of customer centric new projects.
Riyaz's vision and passion have been integral to QuicSolv's leadership in key focus verticals and in building the company to one of the world's most reputed technology services provider for the health care and finance industries.
His contributions have been pivotal in building strategic partnerships leading to a strong and prestigious customer base. He has set a standard of excellence in the areas of international operations and integration. His keen observation and open mind have contributed greatly to QuicSolv's growth as a company. His exceptional people skills and sincerity has worked wonders in diverse cultural geographies
Arpit Sharma

Business Success Manager

Arpit comes with 7+ years of experience in the insurance and e-commerce sectors, having worked with SBI-Life, India's first life insurance company and Sulekha.com along with expertise in managing business development and operations in various Banca assurance channels. In 2015, he completed his PGDM in Marketing and Information Technology. Prior to that, he graduated in B.com from Jiwaji University, Gwalior. He is passionate about his work and believes in creating a lively working culture where each member of the organization contributes to the best of their ability. He is an ardent follower of art and culture and loves exploring new places.

Umesh Agashe

Senior Manager - Human Resources

Umesh started his career in 2007 as an HR Professional and thus carries with him valuable experience of 14+ years. A champion in his domain and has hard-core expertise in Human Resource Management. As a Senior, he has displayed enormous leadership skills in companies like Persistent Systems, Tech Mahindra, Inteliment Technologies and played mentor to many in his team. With his ambition to discover new horizons, he is fond of accepting challenges and setting benchmarks. With excellent interpersonal skills, he has been able to handle various situations in a very unique manner. He is fond of connecting to people and is a true professional when it comes to handling his profile.

Vikas Somani

Sr. Technical Lead

Vikas completed his B.E. in Computer Science in 2006. Soon after completing his graduation he joined QuicSolv. With his attitude of never letting up on tasks until they are completed, and persistence in following up on issues, he has been instrumental in ensuring the qualitative aspects of the project in the company. He has successfully handled more than 50 projects of the company with more than 60 resources so far. In his leisure time you will always find him in solving Math Puzzles in a magical way. He believes in 3 basics principles viz. Do the job in time, Always spread goodwill around & do not let anybody to lose trust in you.

Pradeep Sahoo

Project Manager

Pradeep started his career in 2005 and thus carries with him valuable experience of 10+ years. A champion in his domain and has hard core expertise in Microsoft technologies. As a Senior, he has displayed enormous leadership skills and played mentor to many in his team since the time he became part of the QuicSolv family in 2011. With his love to discover new horizons he is fond of accepting challenges and setting benchmarks. He has passed on his inter personal skills to his fellow workers and set new trends in demonstrating adaptability and responsibility in versatile situations. A true leader and a man of few words he leads his path with action

manoj thombare

Lead Accounts

Manoj completed his post-graduation in the year 1999 with accounts as his key subject. He has hands on experience on Financial Planning & Accounting. With his vast experience in different industries including IT- Consulting & different CA Firms, he joined QuicSolv in the year 2011.
He is simple, calm, open minded and enjoy learning new things. Believes in, Action speaks louder than words. Even though he is an accounting mind, he loves cricket and making new friends.