How not to Cross the Line between Employee Monitoring and Employee Privacy?

Today's practices are changing in the workplace and with the increasing impact of technology, there is a definite impact on employee productivity since the mobile phone brings in a lot of distractions to the workplace which was never before. The obvious answer to the problem is tighter controls. One of the means of tighter control is monitoring.
The big question is how do we ensure one is not crossing the lines of privacy of an employee. There have been cases where monitoring has raised employee issues with management. This like any other sensitive issue needs to be handled with some emotional intelligence and needs to be active change managed. If the employees can be given an understanding of what advantages the organization, as well as the employee, stand to gain from it, the chances of acceptance become more.
Advantages of Employee monitoring
Below are some of the advantages of implementing employee monitoring in a manufacturing plant:
Locating an Employee
The sheer size of a plant may be a good reason for having a system to locate an employee. Sometimes it becomes necessary to urgently connect with employees. There are places within the plant where the mobile signals may be weak, the call may not get heard because of the noise, etc. In such an environment it would be of advantage to be in a position to locate a given employee and possibly an indication can be given to the employee that he or she is needed.
Limited Implementation
There have been issues raised by employees that the privacy is getting compromised when especially the monitoring gets carried forward beyond the workplace. A solution like a BLE People tag has the advantage that its implementation is limited to the workplace and one does not take it home.
Safety Compliance
Safety compliance is of major importance in any plant environment. There is always a need for the floor safety wardens to ensure that employees and people in the plant area are following the needed safety precautions. There may be processes that the people stepping their foot on the plant floor need to undergo a quick training before stepping their foot. Companies have mandatory training that needs to be completed by employees before actually starting off. These can be tracked and alarms can be raised if an employee steps in without the mandatory training; it could raise alarm if the helmets are not worn by the employee. There are unsafe areas where it may be dangerous to tread and anyone detected in these areas could raise an alarm.
Security
It can be used to check on security issues, thus any presence of employees in an area of non-work can be an alarm for security. Security cameras can be used to be triggered by the presence of the tags of employees as well as the asset tags thus saving recordings time and space consumed. It can help ensure the policies of the company are getting followed.
Tracking of Assets
This is another advantage that the business can obtain by the implementation of the tagging of their assets so that now it becomes very easy to locate where any asset instead of looking around for e.g. a specialized cutting machine which is being used as a shared tool across different plant areas, could easily be located using mobile.
Improved productivity
Temporary workers as Trainees performances can be watched and improvements suggested. Studies can be conducted to see how much time the worker spends time at the work area and away from it and then understand by discussing with the worker to understand if there are some steps that needs to be undertaken or some constraints because which the worker needs. These kinds of studies will help improve work productivity and make life easier for the workers by enabling them better. This can be coupled with many traditional employee monitoring software to get the best of both worlds.
How to implement employee monitoring with positive acceptance?
The key to implementing any such change is communication, education, gradual percolation, clear policies, and training.
Communication
It is very important that the entire management communication is clear and positive and should be supported right from the top. These kinds of changes would get severely marred if due importance is not given by the top, middle as well as a line manager. Thus this should not become implemented by HR, in fact, the HR's role here should be that of support to the employees and not that of monitoring.
Education
What is not understood tends to be feared and rejected!! – that is how human psychology works. Therefore, it is imperative the organization invests in educating the workforce on the advantages and reasons why the management is implementing it. Change management is a difficult task but educating makes the change more reasonable and rationally acceptable.
Gradual Percolation
Any such change if implemented in a sudden and knee-jerk manner is going to get a similar reaction. Therefore, it is important to employees to feel comfortable working in the changing environment and not threatened.
Clear Policies
The legal aspect of these measures depends on the implementation. It is therefore clearly stated in the policies that employee monitoring is to be implemented and policies would be ideal to define what the data can be used for by the management. It is also needed to get these policies clarified and signed and accepted at the time of recruitment. Also, the existing employees are made to sign an acceptance.
Training
Periodic training is needed to ensure that the initial message is reinforced both on the workers as well as managers so that their right implementation and the true advantages are being focused upon.
Final Word
The implementation of Employee Monitoring may be implemented to different levels based on the culture of the organization. Tomorrow's challenges need to be anticipated and started to be worked on early by organizations. Businesses of tomorrow will need to be more culturally open and more agile to deliver a competitive advantage so that the ultimate purpose of doing business is served. It is the management's responsibility to set the right vision and pave the way for it.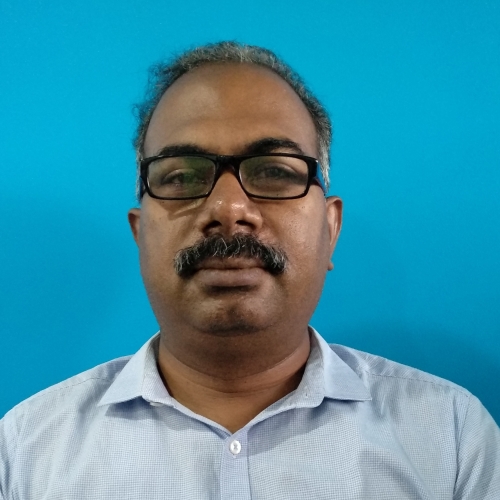 Written By
Pravinraj Panicker
IoT Evangelist and Senior Project Manager
Quicsolv Technologies Pvt Ltd.
www.quicsolv.com