Return To Work After Covid19

The onset of the Covid19 pandemic really threw businesses into disarray; economies from all around the world bear the brunt of it. But even as the threat of this deadly virus recedes and things return to normal, companies still have some difficult challenges to face. Though the lockdown is being lifted there are many rules and regulations issued by the government, which need to be followed diligently.
Businesses need to adapt to this new situation quickly, wherein they have to function with minimum employees onsite to reduce the risk of contact. Return to work strategies need to be planned to start operations while ensuring the safety of the workers. It is now up to the management teams to guide their companies through these tough times without affecting productivity.
Safety Measures Expected

It is important to make the work environment feel safe so that employees can retain a sense of normalcy as work is resumed. The topmost priority of the management should be employee safety, as they are counting on the company to keep them safe. Another thing the management needs to remember to understand Covid19 compliance with the local orders as well.
Following new protocols means making changes in the schedules and layout of the workspace. Maintaining social distancing, limiting the number of people in particular areas, special focus on cleaning and sanitizing are some of the basic guidelines. Personal safety measures would include protective equipment like face masks and gloves, and checking temperatures of any individual entering the company premises.
Current Challenges
Though it may sound simple enough, following all the safety and hygiene protocols while reviving the business may not be as easy. To figure out how to fight these issues as you return to work, it is necessary to know what they entail.
Considering the current scenario, manpower safety is undeniably the most important and challenging task. Ensuring that the employees and contractors are at their designated locations at all times and are maintaining sufficient distance won't be easy. A lot of times accidents can occur when a person is in a location they are not authorized to be in. Following social distancing protocols everywhere, especially in enclosed spaces like washrooms and elevators is essential. The task of supervising over the employees at all such times could be something of a nightmare. But real-time updates on such trespassing are not currently available.
Without proper maintenance of personal hygiene, companies can be at risk of infection. It is difficult to track if a person has washed their hands properly at regular intervals. Regulating the health of individuals is also not possible currently as the thermal temperature scanning cannot be recorded against the person.
Given the ever-evolving nature of technology, we can certainly leverage it in this situation as companies return to work. To help us face these challenges in the industries in a much easier way. So how will it work?
Our Solution – Genio!
What is Genio? It's the solution to get your business back on track while correctly following the safety guidelines against Covid19. This Smart-ID will enable workplace monitoring with real-time tracking to combat all the challenges mentioned above and more.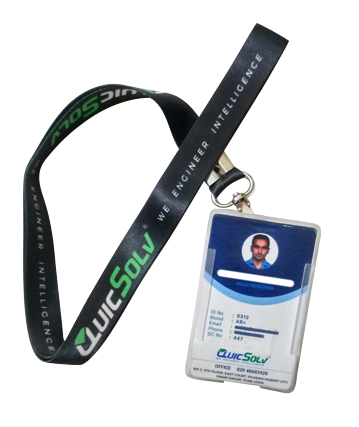 How It Works
Health & Safety – With the Smart-ID you can easily keep track of employees' health data, monitor social-distancing, washing of hands and any real-time incident management. It will help in preserving the hygiene standards required during this time.
Attendance & Payroll – Get accurate attendance data of all employees with contactless and paperless attendance management (time in/out). It also reduces the spread of any infection by eliminating contact.
Workforce Productivity – Enables real-time monitoring employees in the workplace, thus noting their presence in their designated work areas. Tracking their movements can help in finding out the idle time spent.
Features
Safety – The employee Bluetooth tag inserted in every Smart ID will help keep a track of movements of a person around the workplace area. It will sound an alarm if the person enters a Hazard Zone in real-time.
SOS Button – This button will allow the employee to send out an SOS signal in case any dangerous or panic situations occur.
Time Tracking – The tag can automatically record the in and out time of employees. So there won't be any need for manual attendance.
Body Sensor – A body sensor attached to the ID card will be able to sense if the is on the body or has been kept aside.
Maintenance Free – The battery inside the card lasts for 24 to 30 months. It is IP 65, water, and rainproof, with no maintenance required.
Smart ID Solutions
Genio is specially designed to help in monitoring employees in the workplace and tackle any social distancing issues. So let's take a look at how this Smart-ID does it –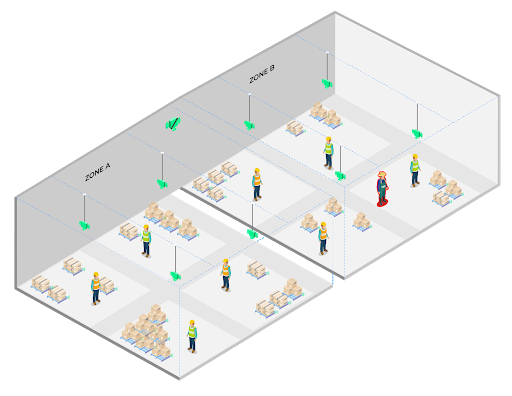 Over-Crowding – In case there is more than an assigned number of people in a given area, the employee Bluetooth tag that keeps track of the employees will alert the necessary authority of the situation.
Away from Designated Zone – With the help of the SOS button the employee can send out an SOS signal in case of an unsafe situation like overcrowding or contamination.
Fire & Safety – The receivers will always keep a count of the number of people in a particular zone and update it in real-time. So, in cases of emergencies where the count is needed, it can be immediately fetched. and help save lives.
Hyper-Local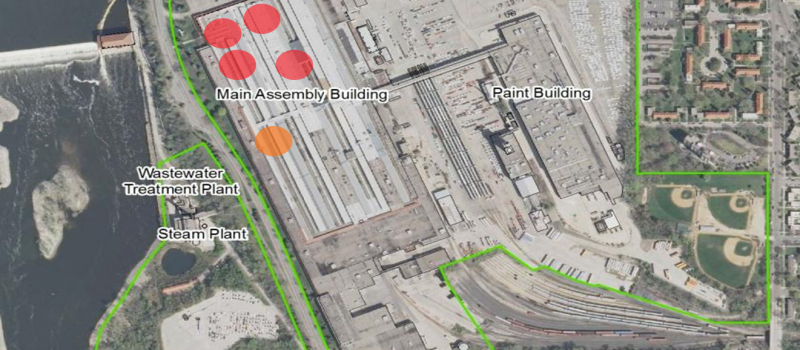 Record Movement – The system will be able to keep a record of all movements of the ID cards over time and occurrences, to track employees. This will be very helpful in case of contamination.
Contaminated Zones – If an employee is found Covid19 positive, the system will be able to identify contaminated zones visited by the individual. This will help with testing or quarantining people who worked in that zone, instead of shutting off the company.
Monitoring Hygiene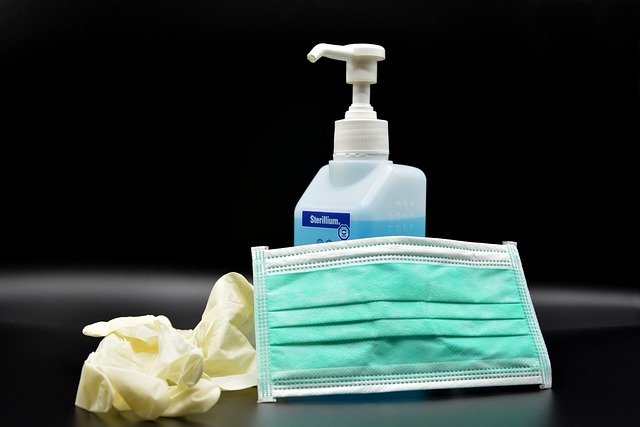 Hygiene – The system will be able to automatically detect the time and interval for both handwashing and hand sanitization activities, wherever required.
No Touch – The foot button on the stand of a sanitizer automatically dispenses the liquid. This way no one has to touch the bottle.
Adjustable Bottle Base – You can place a sanitization bottle for either 500 ml or 5 liters in the stand, depending on the company requirement.
Branding & Messaging – The center of the stand can display branding or crucial messaging against Covid19.
With the help of our Smart ID solution, any company will be able to practice social distancing in the workplace effortlessly. Genio will ensure business continuity as you follow the safety guidelines by monitoring employees in the workplace. Employees will be able to return to work with the assurance that their safety lies in good hands. So take this opportunity to strengthen your workplace culture, increase employee engagement and boost productivity during this crisis.