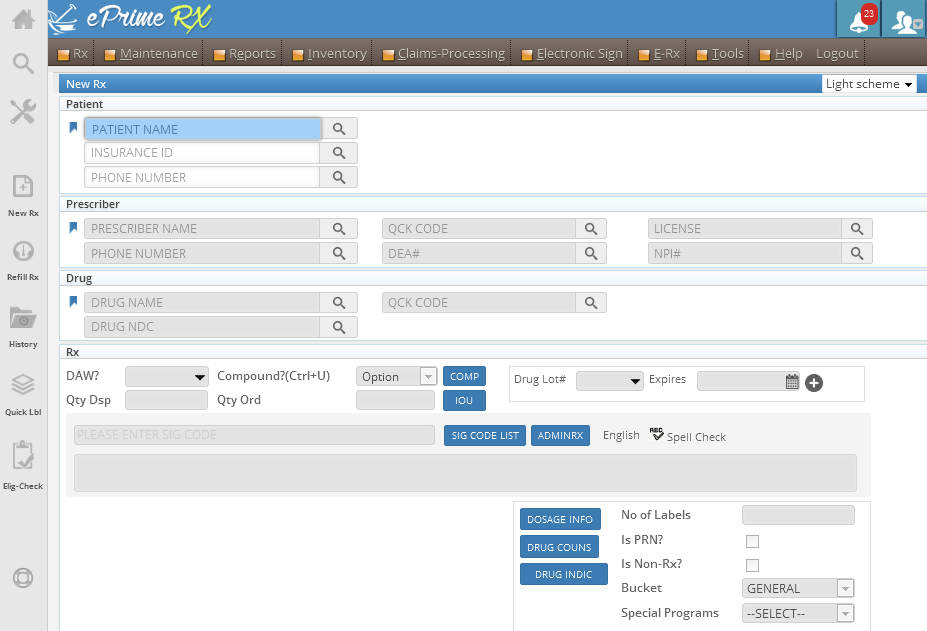 Case Study name:
Cloud based Pharmacy Management Solution that helps small and large pharmacy chains to manage Patients & Doctors, prescriptions, inventory, refills and much more .
Business Challenge
Pharmacy is a very desktop oriented industry and moving that to the cloud was the most critical challenge
No use of Mouse – the application had to run without the use of the mouse.
Speed and performance was the most important need and criteria for the success of the application.
A SAAS based solution with the ability to manage Pharmacy chains was an important requirement
Integration with hardware devices like the scanner, drawer, barcode reader and label printer were challenges that were pushing the boundary of web applications
The most important feature was to build a field level security and subscription configuration.
Legacy application- migration
QuicSolv Solution
With all the above challenges, it was important to first get a proof of concept done and showcased. So, we engaged 5 teams to work in parallel on all the above challenges and build small proof of concepts to help instil confidence in the minds of the stake holders
The solution architect, application architect, security architect and the database architect worked hand in hand to find a solution on the tenant management aspect
Built the keyboard capture engine to allow key mapping features for specific events. Eg. On one screen, the 'Enter' key would submit the form while on the other it would move to the next field.
Made use of AJAX libraries to the fullest to help with speed on the front end and enhanced usability.
Used Brilliant architecture to keep the hosting costs and 'Total Costs of Ownership (TCO), low.
Built tight security without compromising on performance and scalability.
Using BootStrap technology, it was easy to give a configurable UI to the pharmacies
Built a web based label creation and printing features for the prescriptions.
Technology
C# .net with SQL 2008
AJAX
Entity Framework 6.1
Business Benefit
In the first phase the screen layout and features of the desktop app were mimicked in the web app. This allowed the pharmacies to easily migrate from the desktop environment to the web environment.
Maintenance cost of the application was greatly reduced. The support teams were cut by half. We are now working on the business Intelligence layer that will help generate more revenue for the client.