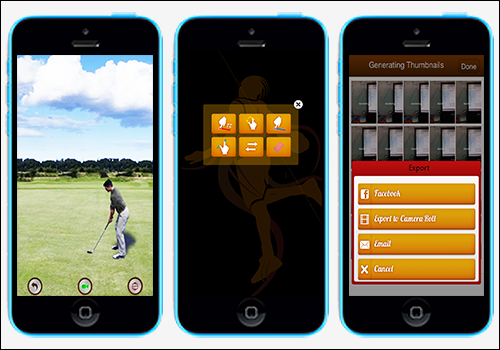 Case Study name:
Improve any game using the process of record, analyze and Improve – mobile app
Business Challenge
A game that involves a swing, requires a perfect body posture.
It requires the perfect angle for the perfect shot.
A Human eye needs a tool to record and analyze the swing.
A coach cannot be everywhere all the time and during a training the trainee wants full attention from the coach.
QuicSolv Solution
We built a mobile application that helps do the following
Built a mobile app on android and iPhone that will do the following.
Allow clicking of a 3 sec, 5sec and 10 sec video.
Allow drawing on the screen angles for the back and the swing.
Run the video against the angles.
Run the video at variable speeds.
Flip the video and set the Zoom.
Clip the video.
Share on Social media.
And it's FREE if you are ok to be bothered by a few ads.
It allows the student to capture the video of him/her playing and show it to the coach and get a feeling of personal attention.
It allows the coach to now view the shot more closely and save his time by giving the right advise.
Technology
Xcode and iOS
Android
Google and iPhone Ads integration
YouTube integration
Business Benefit
This mobile app is now in Beta and is being used by dozens of coaches across the world to analyse the game of their students. Once we have their testimonials capture, we will launch this in the market.