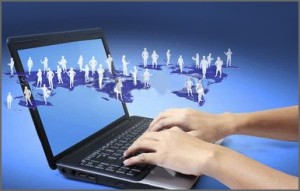 The most reliable organizations today are those that stand as a benchmark of process maturity in their respective industries. With the goal of being recognized as a reliable and process-oriented business partner, QuicSolv has always emphasized on having streamlined processes and standards for every service and function, whether client-facing or internal.
At QuicSolv, we have defined processes for managing functions as well as projects. For portfolio, program, or project management, we have a process framework that is compulsorily implemented across the organization. At the same time, we are flexible enough to never fail to learn and adapt according to our customers' requirements. Among projects, whether it is a new development,
re-engineering
, or maintenance, we adopt the best available methodology. For application support, we have evolved a framework based on Agile Offshore Software Development (AOSD) methodologies.
Our process orientation is to follow a structured approach, which helps brings in quality, efficiency, and avoids cost escalation due to a big change towards the completion of a project. Also, it is good to keep all stakeholders to get a clear and big picture of where the project or product development is heading. So, we focus on achieving a seamless collaboration with our clients to realize their goals.