Tenant Management Framework
QuicSolv develops and delivers applications for many businesses across the globe, leveraging cloud computing technology that runs on SaaS (Software as a Service) cloud model. Tenant Management Framework is an architectural framework that plays a key role in developing robust applications on the SaaS cloud model.
At QuicSolv, our competent cloud computing development team is adept in developing multi-tenant SaaS applications, thus maximizing performance and efficiency.
At QuicSolv, our skilled team of cloud developers—with a rich experience in developing versatile and qualitative multi-tenant SaaS applications—is proficient in delivering personalized SaaS applications to clients. Our solutions result in enhanced performance and productivity at reduced infrastructure and operating costs.
Banking and Financial Services
Health Care Services
Telecommunications
Travel and Hospitality
We offer high quality multi-tenant SaaS applications to the clients with reduced time to market and within the specified time frame. At QuicSolv, we have a team of developers equipped with industry best practices and cutting edge technologies and tools to match up to the specific needs of our clients.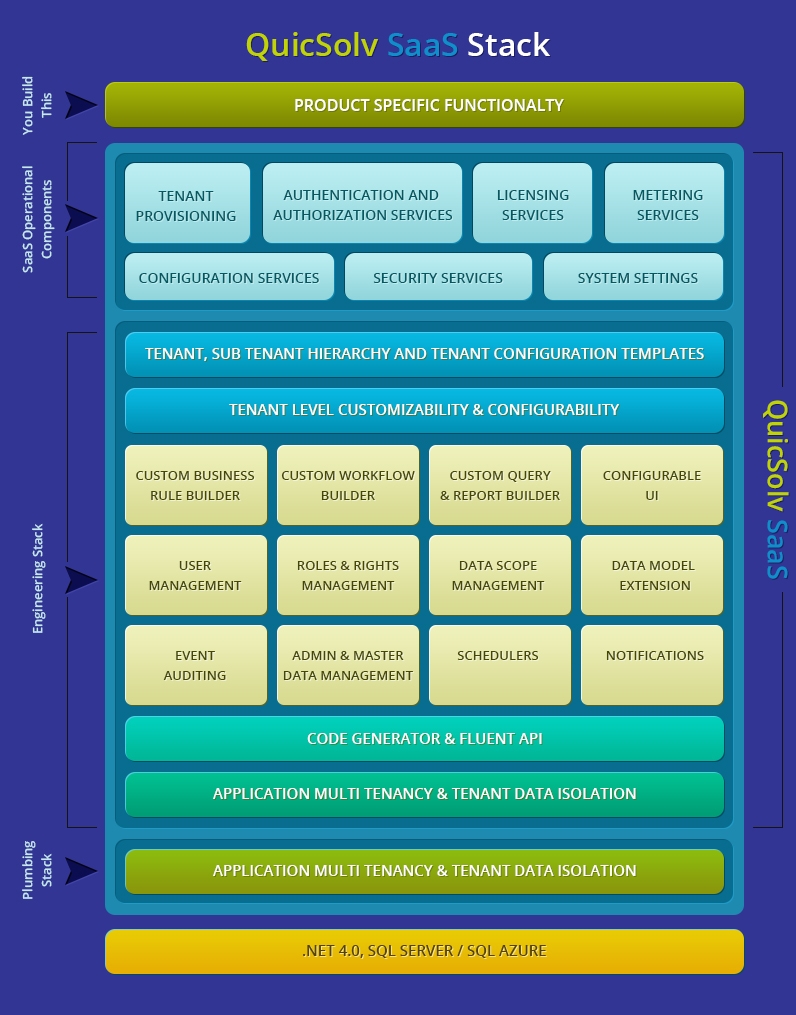 At QuicSolv, we focus on the data security of the clients by creating robust, secure, and cost-effective data architecture without compromising on efficiency and quality, which makes us unparalleled in our area of business.