Return to Work After Covid With Workplace Monitoring
Due to the current pandemic situation, companies need to rethink strategies before they can be restarted. Monitoring employees in the workplace has become a necessity in such times to help maintain social distancing in the workplace, safeguard employee health, avoid crowding, and business continuity.
We have an easy solution for you – GENIO Smart Id! Want to find out how easy it is?
Features of Workplace Monitoring System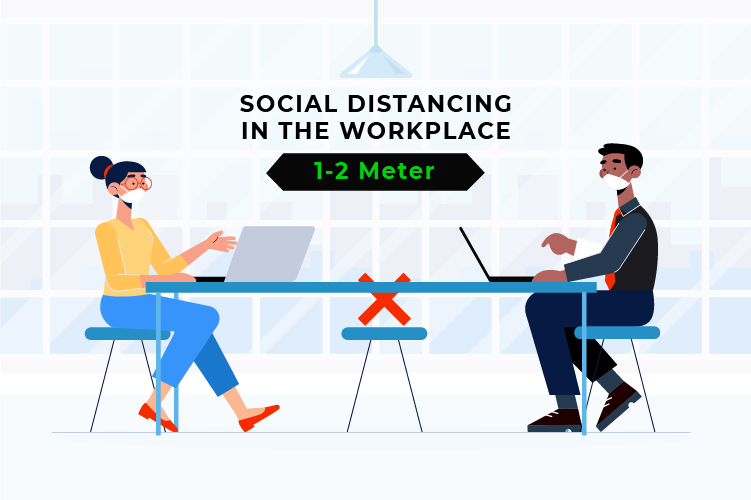 Track Violation of Social Distancing
The Genio Id Cards help check the violation of social distancing rules between any two people be it a shop floor, office, meeting room, or a bus. Various kinds of alerts can be sounded like a hooter/buzzer and or LED.  Additionally, every violation is captured on the system and the dashboard gives a notification for repeated offenders. The usual configuration for violation is set of one meter, but this can be changed based upon the organization's preference.
Bluetooth – Thermal Temperature Scanner
A thermal sensor attached to an ISAE relay takes the temperature of the person and talks to the Genio ID Card and sends the temperature data of the person to the server in real-time. A green light glows if the temperature is within bounds and a red light and a hooter hoots if the temperature is breached.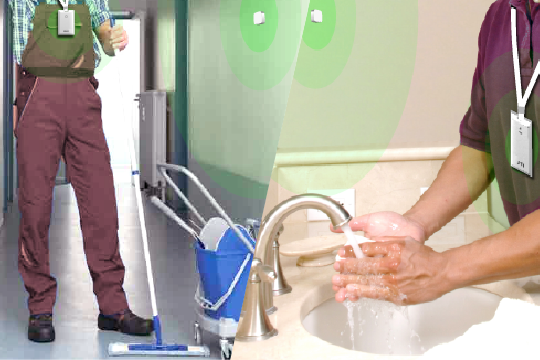 Hygiene and Sanitation
 Hygiene and Sanitation refer to hand hygiene and sanitation of the common areas. This needs to happen on a regular basis. ISAE Relays fitted in common areas and hand wash areas can make sure that sanitation of common areas like the canteen, walkway, changing rooms, washrooms and toilets are sanitized regularly and if not raises an alert. Also, relays placed at the hand sanitation areas like washbasins, etc, can record the number of times an employee has observed hand hygiene.
Overcrowding Problems
Social Overcrowding is difficult to manage manually. Our solution provides an easy way to manage overcrowding problems. Once you have designated an area, all you need to do is specify the maximum number of people that area should be occupied with. As soon as the number is breached, an alarm can sound, alerting the occupants to adhere to social distancing. This solves the issue of just one more person won't make a difference.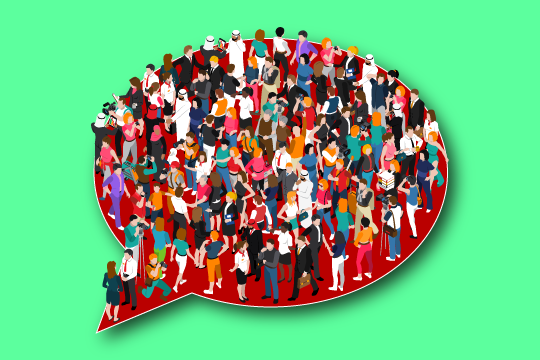 Benefits of a Covid Workplace Monitoring System
Ensure Social Distancing and Overcrowding
The norms of the number of people and the distance they maintained can be objectively monitored and tracked in meetings. canteen etc where the gathering is necessary and unavoidable.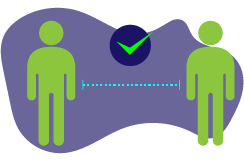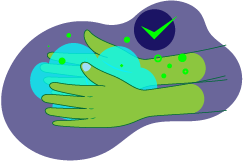 Hygiene & Sanitation Monitoring
We all are aware that regular sanitation and personal hygiene can prevent the virus from spreading. The solution helps automatically monitor the sanitation routines and make sure people are observing personal hygiene. This is done by a rule engine inside the receivers that monitors these activities periodically.
Automatic Contact Tracing
In an unfortunate event of someone catching the virus, the system can give you a list and times of employees that the infected employee has come in contact with and the areas that were dwelled in. A quick report between specified times can be generated so that employees who came in contact could be quarantined.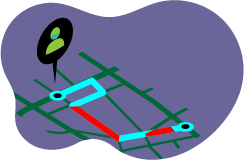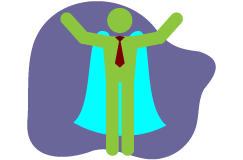 Increased Employee Confidence
Employees returning back to work have one major concern. 'Is the place safe for me to work?". A workplace that proactively maintains a coronavirus office policy with data and the traceability will help employees to confidently work in a safe environment.
Covid Monitoring System for Workplace
Ensure the health and safety of your employees
Easily measure and track Social distancing at work,  hygiene
GENIO Smart Id- A Smart IoT based solution for your workplace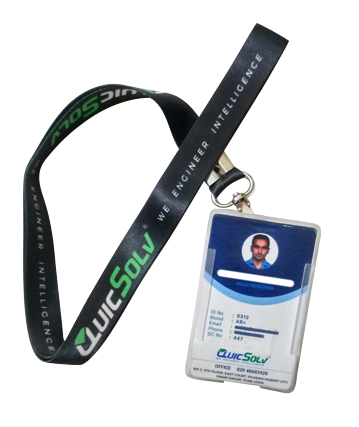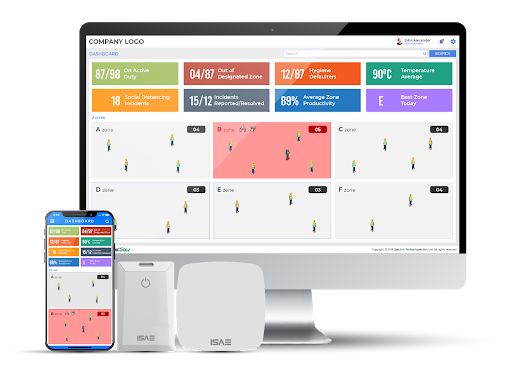 With the help of our IoT based Smart Id system – GENIO –  You can prevent the spread of infections without letting the new work strategies affect productivity. Get all the data on health, safety, attendance, and work productivity of employees at work in the palm of your hand. Just by  simply following a "Safe Return to Work" guide will help direct them to undertake the safety measures required against the spread of Covid19 in the workplace – You are ready to welcome and assure your workforce with a responsible work conditions.
QuicSolv's GENIO Smart Id is the one-stop solution you've been looking for! It will take care of real-time tracking or manpower related compliance, monitor real-time situations on the floor, and ensure productivity as well as safety of the workforce at the job.
Smart ID card forms the heart of the solution. It is an ergonomically designed to shape and fit in as an identity card. Every employee would be provided with this smart id card. There would be Smart Relays and Gateways fitted within the workplace premises. These gateways relay the information from the id card along with the location information to the central server.
The central server acts as the coordinating central brain. It receives the inputs from these gateways to apply intelligence on top of it to come up with the measures for tracking the workplace. This kind of workplace monitoring includes creating virtual zones which are assigned specific business rules and then monitored remotely.