A graceful user experience, mobile specific functionality and speed are some very basic expectations from an iPhone app development team. We at QuicSolv understand this and have thus invested in giving iPhones and mac machines to our iPhone app development team. This investment is completely justified as these iPhone developers, now carry the personality of an iPhone user and that reflects in our work.
We help you to manifest your idea and build your iphone app

We help give your app the next generation user experience

Our team is equipped to build the end to end solution

We help you market, maintain and manage your app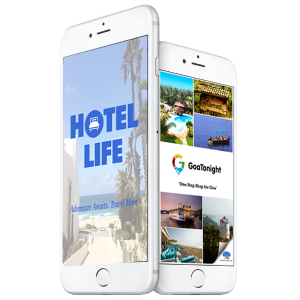 iPhone App Development at QuicSolv
With more than 20% market share, every enterprise that is looking at mobile app development cannot ignore this platform. Also, statistics has shown that more in-app purchases happen from an iphone. Apple's privacy and data security policy has helped generating revenue on the ios app store very achievable.
We offer native and hybrid iphone app development and just like an iPhone, our apps are also beautifully designed, fast, dependable and easy to use. Our iPhone app development process starts from understanding your need and ends only when we have successfully uploaded your app to the app store. Thus making it easy for you to distribute your apps to your customers and help you take a leap in your mobile strategy.
Iphone App Development Methodology
Our iphone app development methodology is smooth and will give you the experience of a lifetime and helps you achieve a better ROI.
We understand from you the objective, scope and the end customer for the iPhone app.
Using our rapid prototyping process, we build quick wireframes to help you manifest your app idea.
We take into account your mobile app development's budget and time constraints while assessing the feasibility.
We create a project plan with milestones that helps set a correct tone of the project.
We build the application as per the guidelines from apple.
We give you a link to help you check the application and give feedback (we take your feedback very seriously).
Once ready we help upload the iphone app to the app store and work with you till it is approved.
You can opt to sign up for the Mobile App Maintenance program for as little as USD 150 per month.

Iphone App Development Capabilities
Every business has a different DNA and we at QuicSolv do understand that. We understand your business and take into account your mobile strategy before we give you an optimum ios development solution for your requirement. Given below is a list of our capabilities for developing iphone apps.
We are capable in consuming REST, SOAP and WCF APIs. This is particularly helpful in data centric solutions, where the data is centralized and secure.
We are capable in building Swift based iOS applications. We generally recommend Swift when you are starting from scratch.
Objective-C is also a language we are proficient in and we have built large enterprise mobile applications using this language.
We are capable of building iPhone applications that can be private labeled in future. Contact us so that we can give you some examples.
We have experience using Parse as the backend service. We recommend this for applications that don't need to set up their own server for backend and are low on the number of transactions.
We are a one stop shop that can build enterprise applications that need to string together a web application + backend API services + mobile application development.
If you have an app idea or have your thoughts on your mobile strategy and you want to run it through with us, please send us a message and we can set up a time and date to talk. We do take privacy very seriously and will never spam you. You will be pleasantly surprised on how our team of experts will be able to easily comprehend your idea and give you a quote for your great mobile app.
Some Case Studies of our iPhone App Development
Hire an iPhone App Developer
If you are short staffed and need a hand to speed up the delivery of the project, you can hire our iOS developer. Get your iPhone apps developed by hiring your iPhone developer now.