Mobile App Development
Focus on mobile app development is no longer deferred by organizations. Just like a website, a mobile app is something that businesses are developing for their customers and one of the primary reasons is the enormous number of smartphone users around us.
Mobile app development should not be considered a trivial task, though today it does not take long to build a mobile app, the user experience is one of the most important aspects that need to be considered while planning on building mobile applications for the business.
That is why QuicSolv covers the entire mobile app development cycle from concept to deployment. Our clients trust our capability of building mobile apps for their businesses as we have more than a decade of experience in building an app.
With more than 250 (two hundred and fifty) apps designed, developed and deployed in the app stores, you can be assured that we can handle any kind of android and ios application development need or cross-platform app development or any kind of business need you may have.
Custom Mobile App Development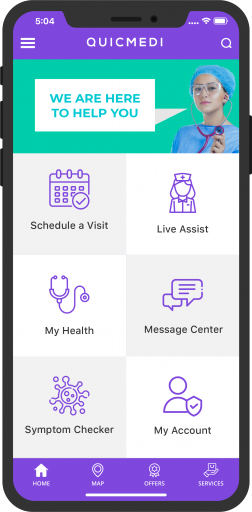 Telemedicine App
Our clients have seen the opportunity where one needs to see a doctor but either doesn't have the time or location or appointment. They have found telemedicine as a business model. We have built apps where along with the business functionality of appointment setting, online prescription, upload of reports and online diagnosis; we have also integrated video solutions where a doctor and a patient can come on video at the same time without needing to step outside. 
Telemedicine apps make it possible for an individual to receive remote health care services from a doctor with ease and convenience. We have the experience and knowledge of the laws and certifications of the land and the licensing policy.
Generally, people rent, buy, and sell houses the same today as they did 100 years ago. The real estate industry is huge, and buying or selling a property is likely the biggest transaction people make in their lifetime. 
As consumer wants to save money while buying their new home, various business models have come up in recent years. Apart from the traditional brokerage model, there are three new real estate models that are gaining market traction: fixed-fee model, for-sale-by-owner services (FOSBO), and disruptive tactics. 
One can infer from this, that a good Real Estate App Development Company is more than just fancy technology; it's about helping our client design a great product-market fit, powered by a mix of user experience and business models that make property apps stand out in the market.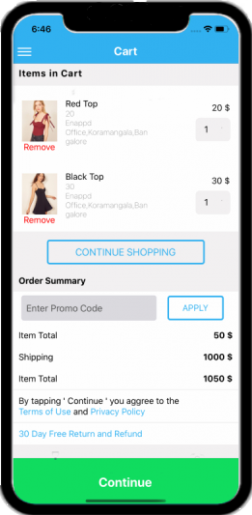 eCommerce App Development
A highly interactive eCommerce mobile app can greatly improve customer engagement. The application could be a B2B (Business to Business) or B2C (Business to Consumer) or C2B (Consumer to Business) or C2C (Consumer To Consumer); we have not only the expertise but also the experience in building eCommerce applications, tailored to your specific need. Whether that need be to increase business reach or improve customer retention or increase profitability or improve efficiency.  
A successful eCommerce app will have five important elements viz. Intuitive User Experience, Quick Loading, product based colour combination or UI as we call it, quick and easy checkout process and of course Instant Order Update. Our framework has more than 50, pre-built features which you could pick and choose from to build a mobile app for your business in the most trendy and profitable way. Let us know your need and we will build a complete turnkey solution for you.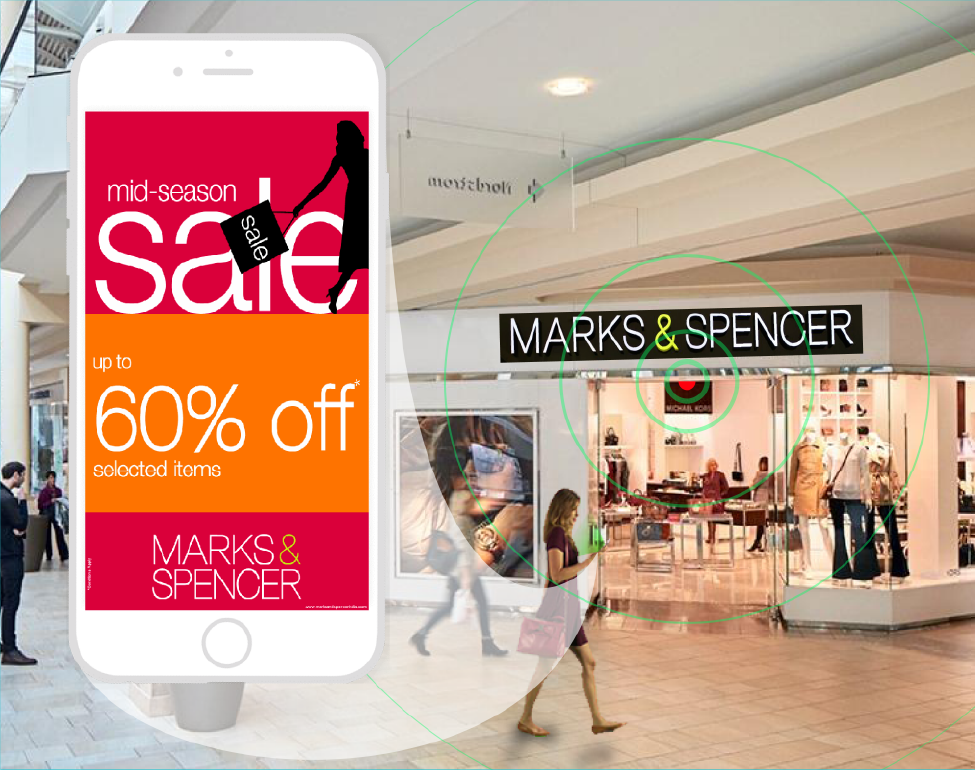 IoT App Development
The internet of things (IoT) is no longer out of reach, for a common man. We all use IoT every day in our lives be it through a simple intruder alert sensor or garage door opener or step counter or remote baby monitor. The possibilities of building engaging IoT apps is virtually unlimited. 
We at QuicSolv understand the changing landscape of IoT solutions ranging from smart homes to smart vehicles, smart energy and much more. 
The use cases of integrating sensors with the help of wireless technologies like Bluetooth, WiFi etc, are no longer a possibility but a reality and is evolving at a very rapid pace. Like in the attached image the mall visitor gets a discount notification as soon as she comes in close proximity of the store. 
Augmented Reality (AR) App Development
The AR technology is capable of transforming a person, real-world into an interactive, informative and an alluring surrounding by masking digital objects into it. This is done by advancing sound, images and motion along with GPS or IoT data. 
So, augmented reality is nothing but transforming a view of the current reality, by augmenting some characters or messages relevant to the current environment. So, for example, by pointing your Augmented Reality App to a store, the app would be able to show current deals at the store (as depicted in the image). 
It is a usual misconception that AR is used only for gaming. The reality is that we have helped businesses to build their brand, get the marketing advantage, increase customer engagement, get the proximity marketing benefits and increase sales.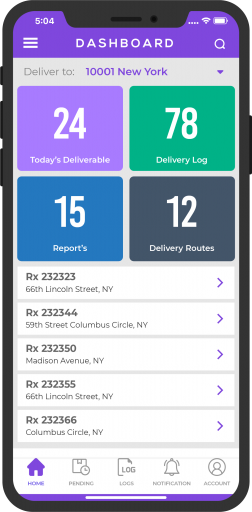 According to Statista, the mobile health market is expected to reach 21 billion dollars worldwide by 2020. The mobile health care app development arena is comprised of a few types of mobile apps. They are 
'Emergency Apps' –  are used during emergencies and usually linked with wearable devices. These could be finding the nearest hospital, sending in an SOS or panic message or make an emergency call to family etc.

'Reminders and Medication Tracking Apps' – These apps keep a track of refills from the pharmacies or make sure that the patient has taken a walk or has had the medication on time etc.

'Healthy Lifestyle Apps' – These could include apps that count and track your calorie intake, doctors appointments, fertility dates tracker etc. All types of fitness apps could also be added to this category

'EMR/EHR Apps' – This category has apps that maintain Electronic Medical Records (EMR) and Electronic Health Records (EHR). Such apps store important data with reference to a patients health or medical history.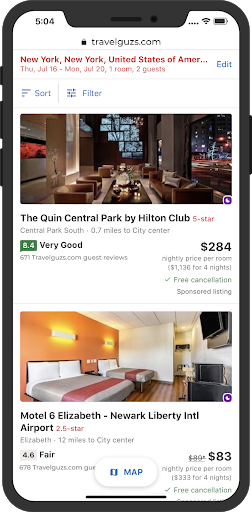 Travel App Development
The last decade has seen the travel industry boom and transformed in more than many ways. The convenience of booking air, car, hotel and cruises has evolved and with the mobile revolution putting everything in the palms of our hands. Travel companies who have adopted the new ways have not only continued to be in business but have also thrived and grown.  
We have the experience in building customized Travel Apps for air, car, hotel and cruises, integration ability with Sabre GDS and Galileo GDS systems, the building of Virtual Touring apps, Travel Planning Apps, B2B, B2B2B & B2B2C apps. 
With more than 10 years of building and deploying travel apps, we understand that one of the biggest tasks is that of integrating the API's from various suppliers so that the customer can view the lowest possible price. In the case of air travel, this job is done very well by the GDS systems; Hotel API integration is a different ball game altogether and we understand this.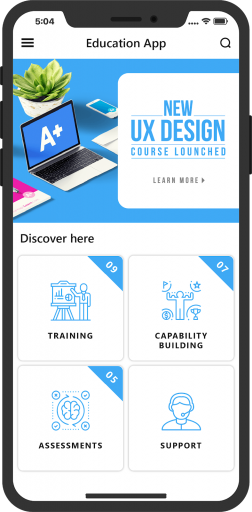 Education App Development
With a pandemic situation, the importance of education apps has become glaringly evident. Schools, colleges and universities all around the world have implemented eLearning. People who are working also find it convenient to learn at their own pace. 
Mobile devices like phones and tablets have added to the convenience of learning anywhere and at any time. You can see many executives, use the time while travelling either on a train or a bus to learn. 
We understand that while the framework for building the eLearning app is important, but the most important aspect of an education app is to build 'SCORM Compliant Learning Management System'. While there are many content providers all across the world if the content produced by them is SCORM 1.2 compliant, then education apps can consume and display this content.
Mobile Application Development Services
iPhone App Development
According to Statista the Apple App Store has more than 1.8 million iOS applications and more apps are being uploaded every day. This number will increase three-fold in the near future. A team of experts and experienced iOS developers is required, who are aware of the latest tools and technologies, frameworks, SDK's etc. to design, develop and deliver sophisticated iOS applications.
Apart from the strong technical experience, our iPhone App Development team has the business acumen to understand your requirements and build mobile apps that help your business stay ahead in the market. The advantage that businesses and enterprises draw out of the association with us is the consistent value at every stage of the iPhone app development
iPad App Development
iPad app development company, known to develop and design customized iPad apps, making sure guidelines by the Apple App Store. Our native iPad application development is simple yet efficient to fulfil all your business requirements. 
Sometimes an iPhone screen may be too small to accommodate an enterprise-level dashboard or more over display designs to an operator on a CNC machine. Getting data, documents, reports or designs, using the Internet of Things or directly from the server; our iPad app development team has the necessary skills to create and deliver complex iPad app development on the iOS platform. 
Our team has the capability to understand your business need and have the ability to manifest your project idea into an iPad app all within the given time and budget. Would you like to get an assessment done for your idea or business need, free of cost?
Android App Development
With millions of users using Android phones, most businesses plan to build mobile apps only for android users. You may have any requirement for building your android app, and that may be GPS Integration, Payment Gateway Integration, IoT integration, Beacon Integration, Wearable Integration or just Porting and Migration; our team of full-stack, end-to-end and Google Certified Android Developers can help realize your business goals.
Our mobile app development process for Android Apps starts from 
Understanding your requirements and fill in the gaps through our experience in building mobile apps for more than a decade now. 

We then build wireframes that help you understand our understanding and further solidify your vision on the app. 

Our team is straightforward enough to tell you any technical limitations that may hinder your vision. We then use the information gathered and approved, for creating the architecture that will help make the app robust and scalable. 

Our development process is streamlined with proper processes that include code reviews and unit tests. 

Our Quality Assurance team for mobile application testing has more than 60 different devices upon which your application will be tested before we head out to give you a User Acceptance Testing. 

Post that we not only help you with launching the application to the app store but also with your post app deployment tasks and support.
We at QuicSolv believe in staying ahead of the curve and keep an eye on the latest and greatest development so that we can advise you on the right and most economical way to help realize your dream.
Enterprise Mobile App Development
An Enterprise may have many objectives for building mobile apps and these could be to help organize business workflows or receive notifications originating from the internet of things devices deployed in the enterprise or for better customer engagement or   
to help companies streamline their workflows, increase employee productivity, enhance customer experience or ensure convenient and quick user access to the corporate knowledge base etc.
We at QuicSolv, understand that the enterprises are very concerned about the high-level security within the app and that is why we build strong architecture to help effective communication with other apps and devices. As most enterprises use leading ERP systems, we have the knowledge and experience in building strong communication channels and interfaces to help with storage and transfer of data securely and efficiently between the enterprise mobile app and the Enterprise Resource Planning system.
Be it building a new enterprise app, or upgrading an existing one, our mobile app development team has the necessary skill set to help streamline your deployment.
Flutter App Development
Flutter is a cross-platform software application, which means that mobile apps built using Flutter work on multiple operating systems. One of the primary challenges of building native applications is that enterprises need to possess multiple skill sets or hire developers who are skilled to work on both iOS and Android operating systems. 
Google introduced its cross-platform software development kit (SDK) with the intention to help build cross-platform applications that work on any mobile platforms. Google gives all the necessary tools, widgets and frameworks that help a mobile app development team to develop mobile apps efficiently.
Though Flutter uses  Google's Dart language for development, the build once and deploy everywhere feature of Flutter not only offers the convenience of a single-source file but also offers a native experience to the user. This technology can help you with a better go-to-market strategy.
Share your requirement with us today and you can expect a turnaround time of 24 hours to get back to you with an estimate and kick start your project in a day.  
Why choose QuicSolv for Mobile App Development
We at QuicSolv, understand that each business idea or mobile app development need is important, and we believe in giving 100% to help manifest your vision into reality. Our qualities listed below are not just words, but we believe in them and have woven them into our DNA
Patience and Empathy

– Your business and your idea is what you live with day in and day out; it takes time to understand and align our thoughts with yours so that we are in line with your goals and objectives

Constructive Creativity

– It is very important to be creative without being invasive or intrusive. Our team respect boundaries and understands what you prefer and what you don't

Watch your Vision Manifest

– With frequent updates, you will be able to see your idea grow into reality

On the Cutting Edge

– We have the ability to envision technology trends before they transpire

At your service

– Our team is always available in case you have any questions or need to just talk

ISO Certified

–

This certification is evidence that QuicSolv, as a mobile app development company, has met rigorous international standards in ensuring the confidentiality, integrity, and process excellence.
Quicsolv's Application Development Process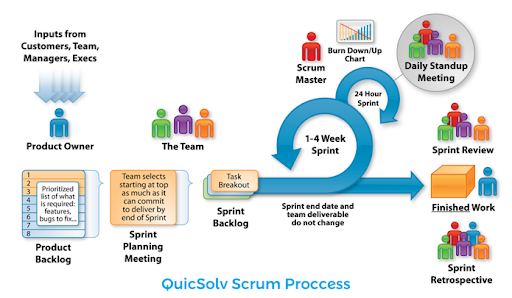 FAQ's
Do I own the project and the source code, once you develop the project?
Yes, you will own the source code, copyrights and the intellectual property (IP) rights. In short, you will have 100% ownership of the entire project
What security measures do you take to protect my project/business idea?
Our customers include Startups, small and medium businesses and large enterprises. We sign an NDA to ensure complete confidentiality and security of your business idea and process
When does my project start once I have paid the advance?
The project manager and will allocate resources to your project, create a dashboard and start your project immediately
What is the team strength of QuicSolv?
We have a team of 20+ dedicated mobile app developers 30+ software developers and creative designers
How do you update me about the progress of my project?
We have a project dashboard, where you can see real-time progress of the project. The Project Manager will schedule a weekly status update with you too.
What if I need changes in the mobile app?
You can open a Change Request (CR) on the dashboard or write to the project manager and if the change is within the scope of the project, it will be accommodated immediately.
Does the mobile app development cost include deploying the app to the App Store (Google Play Store and Apple App Store)?
Of Course, the project is not complete from our side until the apps are loaded and approved by the app stores.
What kind of support do you provide after the completion of the project?
We provide 45-day free technical support after the completion of the project. You can log into your dashboard and create a ticket or just send us an email and our support team will be there to take it up from there
How will you help if I need more features on my app after completion of the project?
Depending upon your need, you could either hire a full-time mobile app developer to your mobile app project or buy dedicated support hours like 20 hours, 40 hours, or 80 hours. This model ensures that developers who have worked on your project will work on your request, thereby saving time and effort.
GOT IDEAS FOR A MOBILE APP?
Feel free to brainstorm your idea with us and explore the feasibility further.