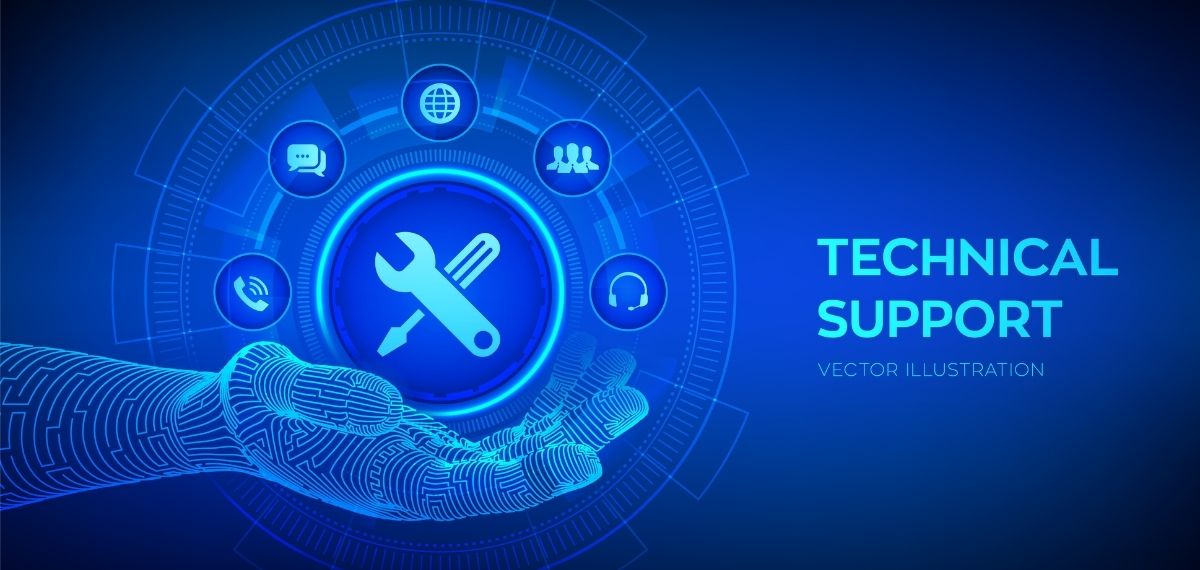 At QuicSolv, we offer comprehensive technical support services to fulfill the entire range of IT infrastructure and technical environment support needs.
With several IT companies mushrooming in the market, it is important to work with an organization that understands the company's vision and business objectives. At QuicSolv, we understand your specific demands and plan to realize it accordingly. Our technical support services are offered under the guidance of our well-equipped technical support teams having expertise as well as experience to offer world class services.
Whether your company requires complex technical support or basic support, QuicSolv delivers the level and degree of support you need. Our technical support plans and software maintenance options are flexible enough to match your specific business needs.
Application support and maintenance is critical to keep your systems running smoothly. As one of the foremost IT support companies, we offer round-the-clock technical support services to reduce cost and time spent on maintenance services.
Our Technical Support Services include:
24/7 Network, Server and Desktop Monitoring Services
Managed Servers, Desktops and Software Applications
Help Desk for Windows, Linux, MAC and others as well
OFFICE SUPPORT:
On-Site and Remote Support
Proactive and Preventive Maintenance
We specialize in offering extensive yet cost friendly technical support services fulfilling specific needs of Small and Medium Enterprises (SMEs) along with large enterprises. Our technical experts offer outstanding technical support services ensuring premium level client satisfaction. Whether it is a short term requirement or a long-term association, we offer comprehensive technical support services irrespective of the industry or organization size.
We offer on-site, remote computer support as well as server support service for different operating systems as per their specific requirements.
Our technical support services lie into two categories:
Primary Technical Support Services: Ideal for small businesses that don't have in-house IT resources
Secondary Technical Support Services: Ideal for companies having an existing IT department
Our extensive experience in delivering successful technical support services enables us to offer excellent support to your business.